US Presidential Election Battle – Live Daily Updates >>…
Please share this live feed in your network – Twitter have censored us – we don't run ads, and you won't get this commentary anywhere else

We quit the daily updates on Dec 14th, there's just too much news.

Here's the advice – watch Steve Bannon's warroom at 3pm and 10pm Monday to Saturday for free, we have embedded real America's voice for you below – there is similar programming around the main Steve Bannon show that will give you straight news. Also, check citizenfreepress.com, revolver.news, and thegatewaypundit.com regularly for news the mainstream media are not covering.

You can catch free live streaming of REAL AMERICA'S VOICE HERE.

——————-
Daily Updates are back baby! From now on we'll link every relevant pieces of coverage that the mainstream media are willfully ignoring. Please share these individual links (all external) in your network. The legacy mainstream media are covering none of it and dismissing all of it.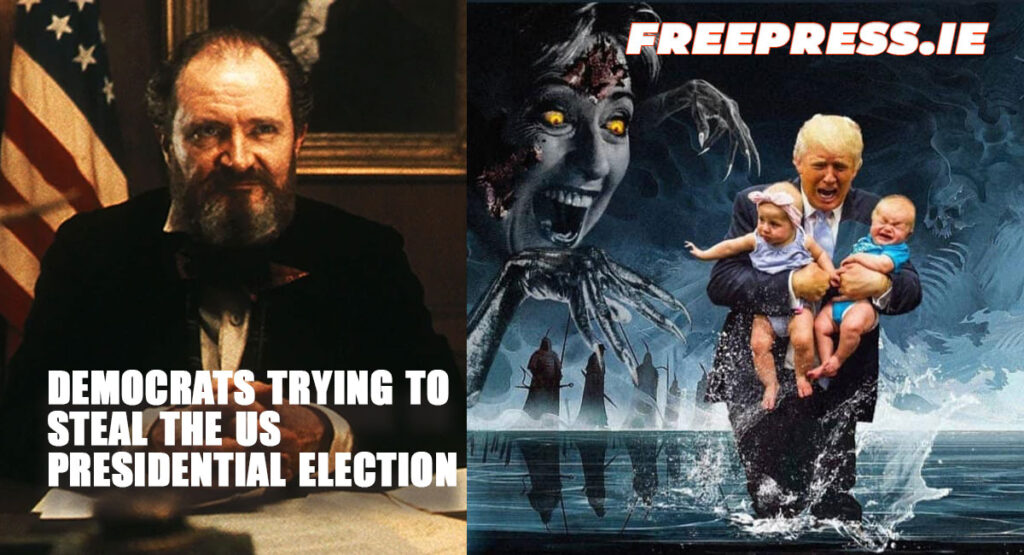 Dec 12… Watch the stop the steal rally LIVE right now. It's a whopper – over a million. Guests like General Mike Flynn rocking the stage, and Trump due to pay a visit… it will be going on all day. It's called the Jericho (i.e. Washington D.C.) rally. They did always say it would be biblical!

And forget the Supreme court hiccup last night – Texas in the supreme court was just a bonus, all the other cases are still in play with state supreme courts, and state legislators, which as we explained, are the ones with all the power here constitutionally. Also, Wisconsin are holding a state supreme court hearing right now on voter fraud!
Dec 12… The US Supreme Court is expected to deliver a decision on whether it will hear the Texas lawsuit any day now – it could be Saturday. Edit, they have just given a decision tonight before midnight GMT and it is a blow to the Trump team – they have declined to hear the case. This is not the end of the road for the challenge by a long shot, but it would have been useful to have things heard in open court. It now looks to be up to individual state senates to make the decision to award the electors (votes) to Trump. Hearings are on going in several states and this decision was expected from the Supreme court. DO not lose hope. Here's more on the Supreme Court's denial

Dec 10… Is it any wonder Youtube is removing pro-Trump content now? They employ Chinese Communist 'State Secrecy Bureau' Software Engineers. China of course wants Trump out because he is taking American jobs back to the United States. We wrote about Youtube censorship yesterday.

Today is a big day. At 8pm GMT the deadline arrives for the Supreme court to receive responses from the four sued states. The number of states suing Georgia, Wisconsin, Pennsylvania and Michigan is now 17 – they are suing to delay announcement of electors for Biden.

The Georgia senate is having an evidentiary hearing and guess what, secretary of state Raffensburger (ctrl+f Raff for more on him below) has tellingly pulled out of cross-examination at the last minute. Things are reaching a peak: today is a big day.

Dec 9… The case below is on the docket in the Supreme Court, and the Court has instructed Pennsylvania to respond to it by tomorrow (Thursday), at which point the Supreme court will decide on whether to hear the case on it's merits. Texas has been joined by multiple other states in suing the other four states, and it will likely end up with over ten states attaching themselves to it. So far Louisiana, Arkansas, Alabama, Florida, Kentucky, Mississippi, South Carolina, and South Dakota have joined the suit against Pennsylvania, Michigan, Wisconsin and Georgia, the critical swing states with most instances of fraud.

Crucially, the new case will be outcome determinative if heard – meaning if the case wins, the court will determine the outcome – giving the electors decision to the state legislators (politicians) in each of the four states – which are all controlled by republicans. Here's a video if you're still scratching your head.

Dec 8… Texas (the state) just sued four swing states for Voter Fraud! It will go direct to the Supreme court. Don't forget, Clarence Thomas is one of the Supreme Court judges, and don't forget who presided over his high tech lynching in 1991 – one Joseph China Biden.
This case presents a question of law: Did the Defendant States violate the Electors Clause by taking non-legislative actions to change the election rules that would govern the appointment of presidential electors? These non-legislative changes to the Defendant States' election laws facilitated the casting and counting of ballots in violation of state law, which, in turn, violated the Electors Clause of Article II, Section 1, Clause 2 of the U.S. Constitution. By these unlawful acts, the Defendant States have not only tainted the integrity of their own citizens' vote, but their actions have also debased the votes of citizens in Plaintiff State and other States that remained loyal to the Constitution.

Joel B. Pollak, Breitbart
Dec 7... After Trump's massive MAGA rally, Georgia is at the centre of attention right now while court proceedings go on in all other swing states. You can see below on Dec 3rd the links to the Georgia ballot stuffing videos. You'll find developments to the story on that link. The Georgia Star has a great write up today on the current situation there. There is also a chain of custody issue that could rule out up to 500k votes. Right now there are members of the Georgia senate trying to get a special session via signatures, which would help award the electors to Trump. That's very important and we're following it.
Everywhere across the swing state legal battles we can see clear cut cases of election law being broken. All it takes is one state to act as as advised below, it will probably be Wisconsin. Ignore the media in the next few days saying that because of the safe harbour date of December the 8th for electors, and the statutorial date of the 14th, the election is done. This is not true. Those dates are not in the constitution, and there are so many unconstitutional issues across the swing states (like Michigan's unconstitutional deal with Dominion voting in 2017 to prevent access to tabulation machines), that this thing will run all the way to inauguration day if it isn't sorted before that by the Supreme Court.

Arizona news – the speaker of the house has shut down the house of representatives for the next seven days because of…Covid, because Giuliani was diagnosed with the cold virus.. You can't make this stuff up. This stops the hearing about what is happening, particularly related to the FBI raiding a house for interfering in the elections! Here's info on the FBI raid, in the critical Maricopa county (which has had multiple affidavits on regularities). There is a door to door campaign in Arizona by patriots seeking fraudulent votes, and they are finding thousands. Biden's lead in Arizona is 10,000 votes, mostly from Maricopa! Arizona aint over. And the supreme court will move in here thanks to the shutdown. It looks to me like local politicians are afraid to go against he corrupt machine that made all this happen. Blackmail is happening everywhere. It only takes one phone call with a threat from the right person to get that speaker of the Arizona House to shut down. Let's be real. The key detail from the Dominion side of things in Georgia is that the tabulation has decimal points. The constitution has 1 vote one person, so why are Dominion assigning decimal values to votes? This things gets more bizarre by the minute, and that issue is also present in Michigan. This is constitutional dynamite and there is NO WAY the supreme court will not rule against Biden in this.

Issues in Georgia took a sinister turn over the weekend. In light of the damning video evidence in the Dec 3rd update below, Governor Kemp called on the Secretary of state Raffensberger to agree to Trump's request for a signature audit. Kemp bought into the Venezuelan Dominion voting system, with his former staffers lobbying for Dominion. A campaign worker for Senator Kelly Loeffler, Harrison Deal, was killed in a one car car explosion on the interstate highway. Loeffler attended the Rally Sunday in Georgia and was subdued but the rally was a 'get out the vote' (as well as a Trump rally) for Loeffler's senate run-off election on January 5th ( upon which the control of the Senate rests for four years). Harrison Deal was also the boyfriend of Governor Kemp's daughter…killed right after Kemp came on board with Trump's calls for signature audits. Co-incidence? Maybe. But anyone familiar with the Clinton body count will think different. You can watch a video opining on the death here.

SCOTUS (Supreme court) may rule on Pennsylvania lawsuits tomorrow, so we we're monitoring that. Deadline date for a response to petitions from State officials has been pushed forward to tomorrow by the Supreme court, which puts more pressure on the State to defend their stance on awarding the electors to Biden in the presence of overwhelming voter fraud evidence.

Dec 5… There's alot happening. Since the below videos surfaced, the Georgia Governor, (who had been ignoring Trump's calls for signature match audits from a sample of ballots despite Trump getting him into office) is NOW calling for a signature match audit. This decision must however be made by Raffensberger (i love all these names) the secretary of state. He is the man who signed off on Dominion and also enacted bizarre regulations pre-election that meant signatures didn't need to be matched. The Raff is accused of massive corruption in public by Lin Wood, the high profile attorney bringing cases – Wood says he benefited personally from the deal. Wood could be done for Libel here if it wasn't true, and has said this himself, so there must be something to it. Georgia legislators are feeling the heat and starting to virtue signal in a big way – in fairness, this chap seems genuine.

Elsewhere, 76 Pennsylvania state reps have called on the Pennsylvania state senate NOT to certify results. Its also looking extremely likely that a special session will be called in Pennsylvania (currently on a pre-scheduled month-long holiday). This is big. A lawsuit has also been launched by the people of Pennsylvania with the Truck driver we mentioned below listed as a plaintiff. You may remember that he testified under oath that he transported over 100 thousand ballots from Bethpage NYC to Harrisburgh Pennsylvania. Multiple agencies are tracing that missing ballot truck trailor according to the Thomas More Amistad legal society (the group running co-ordinated lawsuits in multiple state, run by legal superstars and former state attorneys general like Phill Kline).

In another massive development, the Wisconsin state senate will be the first state to hold an official hearing on the election fraud evidence. The other hearings have been semi-official to get things on the record. This is due for hearing on the 11th. The Wisconsin senate IS the legislature, and is the body that awards the electors. It is republican controlled. The final spur to call the hearing came from a respected poll that showed 53% of Wisconsin citizens of all political creeds believe there was widespread fraud. Once one state falls for Biden, the rest will follow. It looked like that would be Pennsylvania but its now looking increasingly like that will be Wisconsin, based on the hearing, and the fact they have the strictest and clearest mail-in ballot voter laws (most of which have been completely broken by over 100,000 ballots currently in the tally).

In addition to all this is the whitepaper released by the Thomas Moore society which demonstrates how the safe harbour date of the 8th December, and the elector sending day of the 14th is actually not set in the constitution – so these deadlines (which were the beachheads that many fraud co-conspirators were counting on) will not be the end-game for these lawsuits. They came from a federal statute in 1948, and are superceded by the constitution – the only relevant date in that document is inauguration day of January 20th. We have a long way to go folks, and we will end up in the supreme court if Biden challenges (which he may not – its very likely he is under arrest and wearing an ankle monitor, as we speculated below).

We stand by our assertion that Trump won this election, and will be crowned on January 20th. Which we have consistently told you since November 3rd. Trump joins a Georgia rally at 11pm GMT this evening which promises to be huge. You'll find it live on Newsmax. There is a senate runoff for the Georgia seats which will decide control of the US senate for the next four years, and Lin Wood and Sydney Powell have been engaged in strategic brinkmanship urging Georgia republicans to boycott the election unless the Georgia officials ignoring the fraud step up and do what the people want. And per the above, it appears to be working.

This thing is heating up. Trumps move to Georgia this evening is that part of the play where former foes agree to work together to defeat the greater enemy. It's getting biblical. The good guys are regrouping and charging into the final battle, with the fate of the world on their shoulders. What a movie!

Dec 3… Here's the Georgia ballot stuffing on Youtube, share it up! EDIT – As you can see Youtube/Google removed our video, so here's another . Here's the same mother and daughter team with some shady USB-handoff finessing

Dec 3… FIVE PERCENT. That is how much better Biden "outperformed" with Dominion Voting Systems versus ALL OTHER voting systems software – video testimony

Dec 3… Yesterday was a big day. Michigan senate hearings heard from several compelling witnesses who testified under affidavit to multiple instances of voter fraud. We heard from the owners of large businesses who are also GOP observers, we heard from Dominion insiders. You can watch the Dominion employee here, and Here is 'Hima's' testimony. I cant find video of the Michigan testimony but I watched this video (her under oath) 3 weeks ago and she said the exact same thing at he hearing yesterday. She is a credible witness.

Dec 3… Must watch Ballots on camera being pulled out of suitcases in Georgia – this is totally damning, and the margin in Georgia is tiny. More on that at Hannity also.

Dec 2… Why is mainstream media everywhere and Big Tech blocking an old CNN report on Smartmatic? Because it backs up Trump's lawsuits.

Dec 1… There's a bombshell of a conference happening in Arlington Virgina right now. Phil Klein Director, the Amistad Project of the Thomas More Society, and former Kansas Attorney General, is deposing a witness on stage who is testifying that he delivered a truck load of ballots from New York City (Bethpage in Long Island) to Harrisburgh in Pennsylvania on October 24th.

This of course is bizarre, why would they be transporting ballots from NYC to Pennsylvania? There are said to be multiple trucks involved from the Bethpage depot.

Jesse, the Truck driver, works as a subcontractor for the US Postal Service. He has given a detailed brief on various unusual circumstances around that particular day, and also that he seen ballots in the truck with return addresses. And the lead investigator, Colonel Schaeffer, has said the Truck contained anything from 144k to 288k ballots. This is absolutely HUGE – the Keystone state of Pennsylvania does indeed look like it will be key. Still live and ongoing here on americasvoice.news at 2030 GMT

Dec 1… SO MUCH happening today in the US – tune into the warroom with Steve Bannon at 10pm GMT Irish time for what promises to be a huge show. You can access it free and live through that link.
Dec 1… A hearing took place in Arizona yesterday in front of Republican state senators. It wasn't official but it's a start. Here's an example of some damning testimony Biggest fraud' in US history—up to 300,000 fake people voted in Arizona election: expert | NTD

Dec 1… Biden will be in a walking boot for the next few weeks apparently, having slipped while 'playing with his dog'. Unless Joe was sniffing the dog's neck because there were no kids around, this story is hard to believe. Mike Pompeo has been travelling the world on behalf of Trump, meeting world leaders. Biden's walking boot we believe is a signal to other world leaders that he has an ankle bracelet on, and has been arrested. I can hear some people scoffing at that notion, but if you think US patriots will let him away with what came out on the hard-drive, Ukraine, and his son's dealings with China, NOT TO MENTION the vast array of now exposed voter fraud that he spearheaded, then you're not living in the real world. Biden is likely under house arrest.
Nov 30… The Trump legal effort suffered a setback in Philadelphia where a judge overturned the order not to certify electors. Unusually, Pennsylvania's state legislature is now on holidays for a month but Boris Epstein of Trump's legal team said there are still avenues to have the legislature (state senate) award the electors to Trump. The Senate Republican leading the charge there, Doug Mascherano, a 31 year army veteran and colonel, curiously came down with a Covid diagnosis upon visiting the Whitehouse, and he is not in isolation. It's very possible his life is under threat, as he was giving courage to other in-state senators around the country to act. That's our opinion.

Key Republicans in several swing state senates seem to be abandoning Trump, who needs them to hold official hearings in order to overturn elector certifications (which they are constitutionally empowered to do). Yet more demonstration of how the swamp is full of Republicans and Democrats, and the left/right dichotomy is a complete mirage. Their lack of action has been blamed on political calculation (is it worth it?) and also the fact that they hate Trump for what he stands for – many Republicans never wanted him to be president.

There is 100% corruption in the Georgia election and Brian Kemp and Secretary of Sate Raffensburger have supposedly had personal benefit from the Dominion voting machine contract that was rushed through pre-election. The supreme court will almost certainly overturn any certification given the evidence that has emerged. That will be interesting to watch. Lin Wood and Sidney Powell are still active there and things are claiming to a head in four different cases. Here's some indication of what went on in Georgia
Nov 29… The FBI are finally on the case – requested data from Data Supremo working for the Amistad project, who are running an independent legal action to highlight voter fraud in several states

Nov 29… Trump sums up his perspective on Sunday Morning on Fox,

Nov 28… For the eggheads – definitive statistical proof that Trump won

Nov 26/27… Clips from yesterday's press conference that sent betting markets swinging. Also, Sidney Powell files whopper of a lawsuit in Georgia, and Trump ally and Covington legal hero Lin Wood says the Lt. Governor and Secretary of state in Georgia took Chinese bribes. If he's lying, he is finished – so i doubt he's lying.

Nov 25… Multiple lawsuits filed across the US today & yesterday. Leave granted to appeal in multiple states. Three pronged legal attack from separate teams via Powell, Lin Wood, & the White House team led by Giuliani. Tune in to the warroom.org today LIVE at 3pm and 10pm (separate shows) for a huge news day incoming (those times apply Monday to Saturday

Nov 25… It looks like Attorney Lin Wood has proof that the supposed burst water pipe that shut down ballot counting in Georgia on election night was indeed a fabrication (as many of us knew on election night)

Nov 24… Mail-in Ballots in Pennsylvania Were Rejected for Technical Errors at a Suspiciously Low Rates in Key Counties

Nov 24… The Trump Campaign Has a Very Real Chance to Overturn the Election Result in Georgia

Nov 23… Explosive: New Data From Rigorous Statistical Analysis Points to Voter Fraud in Montgomery County, Pennsylvania
Nov 22… Must watch for any data hounds – statistically impossible voter ratios from the official Pennsylvania data feed – share with the data nerd in your life

Nov 22… Latest TV interview with Sidney Powell – explains everything that's coming

Nov 22… Hard to find election fraud stories and links – regularly updated, share if possible

Nov 20… Exhausted but still fighting, 74 year old Giuliani outlines how the fraud went down in Philly, with three witnesses – says he will prove it. Must watch

Nov 20… Sidney Powell, also exhausted, is also still fighting. She Discusses the Germany Raids of the SCYTL Servers with Lou Dobbs, and constitutional provisions for contingent election

Nov 19th… SO MUCH going on. We're in round ten of Rocky vs Apollo Creed…the slug-fest. Adrian can't watch!

Lawsuits are ongoing in the six swing states. Sidney Powell is scoring the earth along with Rudy Giuliani. Dominion software is going to bring down the entire election results.

The ongoing Georgia recount will be invalidated because their election bureau confirmed that they were instructed by the state not to report the recount numbers, only the original numbers. So that election result will be invalidated. Most notable elsewhere is the fact that 140,000 ballots in Nevada will likely be thrown out as there was no signature match. Multiple swing states have violated their own state constitutions in their pre-election re-arranging of election rules. And it's all kicking off in Wayne county (Detroit, where Biden got all the votes he needed). Two Republican officials initially refused to sign off on the Wayne county results (but they signed off on the rest of the state) and thus not certify the election, then they changed their mind and certified it with conditions, and NOW, they have changed again! (Good news). More on that here – Wayne county GOP/Republicans rescind their certification of Wayne county ballot results.

Nov 17th – Trump legal team zeroes in on expulsion of election observers, data irregularities. Could be enough to rule out hundreds of thousands of Biden votes
Nov… – Sidney Powell begins releasing bombshell material – hold onto your hats!

Nov… – Breaking – The Philadelphia Mafia may be about to flip on Joe Biden – allegedly provided 300k votes

Nov… – Sidney Powell is going to 'release the Kraken' – Over 1 million views, Dominion software rigged the election

Nov… Explosive – Sidney Powell (Michael Flynn's lawyer, and of Weiner Laptop speech fame – see sublink) says she has testimony from Dominion systems insider – She's going to "expose every one of them" – Sidney Powell On the Weiner Laptop – 'Hardened NYPD investigators literally had to go throw up'
Nov 14… Chairman of the Federal Elections Commission (FEC) stated that he believes there is evidence of voter fraud and other alleged irregularities.

Nov 13… Million MAGA March set rock Washington D.C. this Saturday in support of President Trump

Nov 13… Update on every state's legal battles, and where they are right now

Nov 13… Pennsylvania judge sets crucial legal precedent in the first of many lawsuits – ballots to be discounted as they arrived after election date
Nov 12… The new voting software used in 47 Michigan countries and all swing states, that is at the centre of fraud allegations, 'Dominion deleted 2.7 million Trump Votes Nationwide

Nov 12… Michigan – 234-page-compilation-of-fraud-evidence-in-michigan-revealed, already submitted to court

Nov 11… World Famous Hollywood actor Jon Voight says fighting 'lie' Biden won is 'greatest fight since the Civil War' – inspirational video

Nov 10… Bill Barr, US Attorney General, overruled deep state blockers to permit full federal investigations of voter fraud allegations, without top-down oversight – dogs set loose

Nov 10… Pennsylvanian smoking gun – ballots were returned the same day they were mailed out – at least 35,000 of them

Updates on hold: Friday 6th Nov, 14:45 – Here's the current state of play

There is simply too much going on for us to keep up, so what we are going to do is give a brief synopsis on the situation as it stands, what is happening, and some non-mainstream media links (below) for you to stay on top of things.

At time of writing, Biden has taken a narrow lead in both Georgia and Pennsylvania. Nevada is still counting and Trump is trending positively in Arizona, which Fox news bizarrely declared for Biden with just 60% of the vote in. They did this despite waiting until 99% of the vote was in for Florida, before declaring it for Trump. This double standard is 'interesting'.

Georgia & Pennsylvania are crucial to both campaigns – and remember, both of these states stopped counting inexplicably on election night. All of the votes coming up for Biden are coming in AFTER the election day deadlines. Just before the election, a judge in Pennsylvania decreed that ballots could be accepted AFTER the deadline – the problem for the Democrats here is that those decisions are not supposed to be made by the courts, they are the purview of the legislature only. This is the issue that will go to the supreme court.

Huge counting issues have arisen in Philadelphia (in Pennsylvania) which has a huge 20 electoral college votes. Pennsylvania has a long and storied history of election corruption issues and convictions. The city hasn't allowing any neutral or republican observers to observe the ballot counting – boarding up windows even to prevent observers watching. Many tranches of ballots were mysteriously added to the overall outstanding ballot counts on Wednesday & Thursday night, as well as well after midnight on election night.

The margins in the counties that are coming in for Biden are in the late 80%, (some over 90%) range, which goes far and above the returns of other surrounding counties across PA and Georgia. It is difficult to not be suspicious. 90%+ turnout in some counties in Wisconsin (Milwaukee), is also now the subject of a lawsuit.

It is this authors opinion that widespread voter fraud has taken place, and Trump has extensive legal grounds to mount a successful challenge. We will be waiting weeks for this to play out as recounts will start in Michigan, Wisconsin, Nevada, Pennsylvania, and Georgia.

There is video proof of vote dumps in Wisconsin and MIchigan at 4am Wednesday morning, and 100% of those votes favoured Biden. That is impossible.

It is notable that ALL late counting swing states with outstanding ballots have come for Biden (i.e., all mistakes are somehow favouring Biden). These late dumps have overcome leads of over 800k for Trump in the case of Pennsylvania.

There is also the issue that the Democrat State senate votes in these swing states do not tally with the votes Biden received tweet embedded below). Which makes very little sense: why would Biden voters, so motivated to vote for him, not support his corresponding Democrat senators on the ballot?

There is also the issue that, despite Trump making massive grounds with latinos and Black men across the United States, we are led to believe that Biden has received more votes than the great salesman Barack Obama did. I'm sorry folks, but that makes no sense to this admittedly skeptical writer.

Opinion

Four years of the now debunked Russiagate hoax and nancy-pelosi's impeachment witch-hunts have polarised the United states, via the media. This constant repetitive demonisation of a man who has done incredible good for the United states has achieved one very notable victory: it has summoned a willing army of accomplices to participate in massive election fraud. Various people in key positions of influence in places like Philadelphia don't need money to participate in this fraud. They have been condition to despise this man completely by the utterly biased mainstream media.

Good people who have been conditioned to hate Donald Trump so much, they will go so far to lose their senses and aid in election fraud. Witness Detroit and Philadephia count staff not allowing observers. Witness the videos of postal whistle-blowers outlining how postmasters are stamping some ballots in Pennsylvania to make it look like the were posted before the cut-off date. This is the tip of the iceberg.

There is also the possibility of a contingent election in this race – where the (now) Republican controlled state legislatures hold power. Many races can be declared invalid due to fraud, and thus the vote will go to the states. And unlike the electoral college system, one state gets one vote. Out of 50 states, Republicans control 27 of them, and two are split 5050 between Dems and Republicans. This means Donald Trump will be re-elected.

What is slightly more likely is that recounts will show up the fraudulent ballots and Trump will hold Wisconsin, Pennsylvania, and probably Georgia. Maybe even Michigan (that late night vote dump when count centres were closed was OVER 100k votes, all for Biden – that makes no sense folks, whatever way they spin it.

There also seems to be a battle within Fox News. If you ctrl+f 'fox', you'll find more detail on that assertion in the updates below. On one side it seems to be Tucker Carlson, Sean Hannity, and Laura Ingraham (all three hugely popular evening show anchors) and on the other you have the (possibly jealous) regular news people who are participating in narrative creation regarding the Trump legal team challenges. Words like "unfounded" and "insane" are being bandied about: Fox News is at war with itself. Maybe it's money. Maybe the news people are just trying to not to look stupid after they were co-opted into reporting the early call for Biden in Arizona. The election desk caller who called Arizona so early is a known Democrat sympathiser and Obama supporter. Tucker Carlson made some veiled digs at his own co-workers last night on his most watched cable news show in history, for calling Arizona so early.

The early call for Arizona was crucial for this reason: outside of the pollsters who had already demoralised many Trump voters with outlandishly wrong predictions of a Biden landslide, the call was intended to put voters off from voting more in Arizona. Most of the Republicans in that state would have been Fox-News fans up until yesterday. It's a small psychological impact but on a state-wide scale it is huge. Trump should still carry the state but this was the goal.

The other impact was on the National mood. The early call for Biden lent credence to the idea that Biden was in the lead. It gave credence to the notion that the late ballots appearing out of nowhere in places like Pennsylvania and Georgia were legitimate. It gave major weapons to the clearly biased mainstream media to keep working on public opinion, that Trump is a tyrant unwilling to relinquish power. They are continuing to split the country as they have done for four years, instead of pointing out that the essence of an election is to be transparent – so that both sides can agree if one side has won. The media are failing to point this out.

Other whispers

There is viral talk online of water marks being hidden on all mail-in ballots to prevent fraud in 12 swing states, prior to the election. The Department of Homeland security apparently stamped them/printed them with traceable-tech before they went out in 12 states. That is as yet, unverified. Steve Pieczenik is Henry Kissinger's boy and he revealed this backstory last night.

Anything he says needs to be taken with a pinch of salt, so lets wait and see on that. IF it's true though, Trump retains the presidency. Hunter Biden's laptop is not going to go away either – it is clear he and his father are owned by China.

There is now the very real possibility of civil war in the US, or at least Martial law and state takeover of the media to show people the truth. In my opinion, Trump is taking this very slowly so that people can see what has happened before possibly taking action. Which is wise – better let people see with their own eyes than ram it down their throats. His one TV appearance since this crisis began is also wise – the left media will distort anything he says, as usual.

Any questions, hit us up in the comments, shit's getting real folks – this won't be over for a long time.


>>news sources for factual updates on the US election fiasco

https://www.citizenfreepress.com/

https://twitter.com/peoples_pundit?lang=en



….Update 17 Thursday 22.10

Well the scale of this corruption is off the charts in the US presidential election. I could put up a million tweets and sources for you but this one below just about sums it up. Right now Trump is barely leading in George, catching up in Arizona, and Nevada is still the same as it was earlier bar an extra couple of thousand for Biden. Trump needs Pennsylvania or he's goosed – he's currently ahead by 90k, and all the Democrat votes are coming from Philadelphia – which is now a de-militarised zone full of federal agents in the house, yet no oversight of counting. This sums up Philly, coming from a DEMOCRAT:



…Update 16 Thursday 1830
As more and more evidence emerges of widespread voter fraud favouring Joe Biden in Michigan, Wisconsin and Pennsylvania, the count numbers are tightening up everywhere. Whether these votes currently being added to totals will be allowed to stand is the big question. The Trump team has filed lawsuits in all of the battleground states for observers to be allowed in (it's unbelievable that Democrat cities have not been allowing Republican observers to watch counting).

Nevada is looking like being finished by the weekend, Biden has opened up his lead to about 12k votes with 11% of the state to come in. But folks, we are most definitely looking at recounts happening in at least Wisconsin and Michigan, if not Pennsylvania also.
In a worrying development, despite wining a court order, Democrat elections staff at the Detroit count centre (where WIDESPREAD and massive voter fraud is alleged) are STILL not letting the Republicans in…despite having the court order. At this stage, Democrats election officials are inciting sedition.

National Pulse have started an excellent Voter Fraud blog – well worth a look this – you won't get any of it on Irish Mainstream Media, because the Irish Mainstream media despise the truth, just as they despise the Irish people.
…Update 15 Thursday 15:32 GMT

Huge news – the Trump team have won a court order to enter the Philadelphia count centre for the first time to observe what is happening with mail-in ballots. Remember, no republicans have been allowed to observe ANY vote counting in this strongly democrat city in Pennsylvania. And almost all of the votes that could be used to overtake Trump's tally will come from this one count centre. Multiple videos are circulating on social media of late night deliveries, we have some embedded below for you to watch.

Trump leads Pennsylvania by 130k votes but a tonne of late votes (which huge question marks over their legitimacy) have been dumped. The addition of votes that arrived AFTER election day at 8pm ( of which Democrats there have added 100s of thousands) will almost certainly go to to the supreme court and will almost certainly be thrown out as ineligible.

Trump need Pennsylvania to win, and was winning it by 700,000+ votes when vote counting inexplicably stopped across Pennsylvania late on election night. More on this soon – there's another presser at 430 Eastern

…Update 14 Thursday 12:35 GMT
We're washed and ready to go for today – we'll keep you updated throughout the day on every development Stateside. There's plenty more twists and turns to come, in the biggest electoral farce since Brewsters' Millions.

Throughout the night, Trump's predicted comeback in Arizona has started to materialise. You can find live count details here – Trump has cut a lead of over 110k to 69k, with 500k more votes to come.

Trump still holds a lead of 200k in Pennsylvania and 20k in Georgia with most of the votes in. Three legal challenges are happening in Wisconsin, Pennsylvania, and Georgia, to stop illegal ballots being counted. More allegations of fraud are hitting the mainstream news (as per Update 13 and others below), and Fox News are scrambling to cover for their early call on Arizona. |

In protest news, militant marxist groups Antifa and Black Lives Matter are causing riots in New York and Portland. Remember, Sinn Fein and People Before Profit control both groups in Ireland according to J2 Irish Military Intelligence.

And crucially, the mystery 140k votes that arrived in the dead of night ( mentioned below) has now hit the mainstream news. You can read about that in the New York Post here. And here's some video to back it up – the mystery 4am vote dump that won Wisconsin for Biden. Tick-tock Manitowoc….Stay tuned folks, the Trump train is back on the rails and picking up steam!

…Update 13 Thursday 02:44 GMT

Looks like I picked the wrong week to stop taking amphetamines… this is huge. Michigan is going to be busted right open. This folks, is the Democrat party. This is the party the Irish fake news media and cross-party political establishment adore. This is the party that vaccine-linked Sinn Fein were in cahoots with for all of 2020, as we explained here. Watch James O'Keefe of Project Veritas break Michigan wide open:

…Update 12 00:45

"100 years of one party rule leads to one thing, corruption"…former NYC mayor, Rudy Giuliani (BELOW)

We're going to go out on a limb here and call the election for Trump. We've looked extensively at the numbers in Arizona, it looks like he will flip that state from Biden – see below. Trump will hold Georgia and North Carolina, and he will hold Pennsylvania despite ballot stuffing. There are plenty of big rural county votes to come in there, and the maths say he has it – he's still almost 250k ahead. He might even claw back Nevada (though they are reporting 125% of the registered vote total, so…more corruption there).

The crucial thing about Pennsylvania: at the last minute they changed the laws to say votes coming in AFTER election day with NO postmark, would still be counted. That's corruption, and if that goes to the supreme court, Dems lose those votes. Hopefully it won't be necessary.

We'll sign off for the night, thanks for visiting with us today – we'll be back tomorrow.
I need a wash.



…Update 11 23:30

It's been a long day here at freepress.ie towers. What a rollercoaster. Things are looking dark now but it's always darkest before the dawn.

All is most definitely not lost for those fighting and praying against the corrupt Marxist/Communist/Progressive turd-tide that's sweeping across the western world. Trump can still win this with Pennsylvania and Arizona, and the numbers on Pennsylvania & Arizona look extremely positive (see tweet below).

Despite non stop social media censorship, every media outlet being against him for four years (and lying about everything from Russia to corruption), Democrats outspending him by 10 to 1, and now, widespread ballot stuffing and voter fraud…..The Donald is still fighting. Where there's hope, there is light folks – he's still in this fight! Come on!!!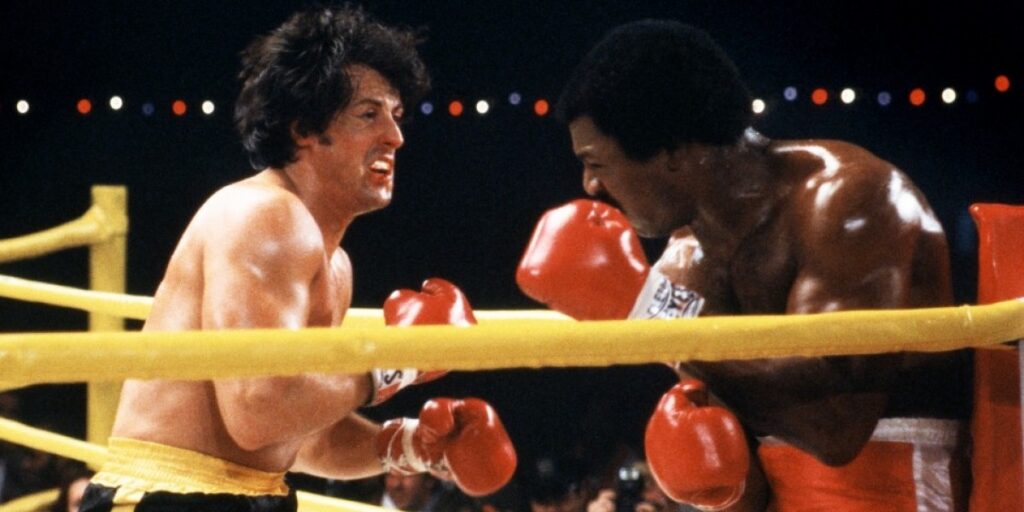 …Update 10 22:11
Steve Bannon the trooper is back live in his War-room. Straight talking, all signal and no noise – get stuck in

(Live broadcast finished 11pm GMT, recording below)

…Update 9 22:00

Ok a chunky general update – lots of moving parts all over. Nevada have now changed their mind on reporting tomorrow – we will have continued reporting from them this evening. Trump is losing by just 7.5k votes there. Fox News (who seem to have gone completely left) have declared Wisconsin and Michigan for Biden, leaving him just 6 electoral college votes from 270.

Bear in mind, that both Wisconsin and Michigan are going to recounts, and as we explained below, 100s of thousands of votes materialised in the dead of night for Biden – that will be looked at legally as will all of those votes.

Rudy Giuliani has said that no republican observers were allowed look at ANY absentee/mail-in ballots in strongly democrat Philadelphia. There are several lawsuits filed. Trump is ahead by 300-400 thousand votes in PA, and whatever you hear in the media, for ballots with no signatures or postmarks to take PA off him would be a democratic travesty.

Make no mistake, the Democrat machines in various 50 year democratic cities have very likely been involved in some voter fraud – just how much is the question.

Despite Arizona being back in play, most media outlets have not retracted their award to Biden – and this is crucial in terms of the public perception of fair elections. The Media, once again, are misleading the American public…..these are dangerous times…

Voter turnout over the US was 60-70%. Wisconsin bizarrely made 90% in some counties (Milwaukee)……if you believe that without question, you're too far gone for us to talk you round..
If I was to offer an assessment of the Democrat plans here, I would say they know they will be shown to be corrupt in this election, but they wanted to get Biden there as quickly as possible so they can call foul on a Trump challenge. They seem to want to set America on fire for the rest of 2020 and beyond. They must know that dumping 140k votes in Michigan and Wisconsin at 4am will be investigated.

…Update 8 19:28

Arizona seems to be most definitely back in play. Governor Ducey (Republican) has released a statement to say Fox and others mainstream outlets called the state for Biden far too early. You can read more about that here.

Remember, if Trump can flip Arizona, he's looking very good once he holds onto Pennsylvania. And it seems almost certain now that Pennsylvania rules that say no post-marks are required to count votes (opening the door for massive Democrat fraud) will be challenged by the Trump team: the PA Supreme court had approved that decision, so it will likely go all the way to the US supreme court – step in Amy Coney Barrett.

….Update 7 18:59

It certainly does seem like the mainstream media have called an awful lot of states early. Remember, early calls create expectations for the looney left to get excited over. If early calls are overturned, even by legitimate vote counts, the #blm and #antifa crowds will be spurred on by the fake news media (calling states early) to go ape-shit again.

Either way, the damage has been done by the media and, ongoing voter fraud in Wisconsin and Pennsylvania. The election will be questioned no matter what, and more division has been sewn. We heard the media go on about Russia-gate (now debunked) for 3 years.

By calling states early, have they willingly created another talking point to shite on about for another three years?

The Federalist agrees with freepress.ie that the Democrats are trying to steal the election
……Update 6 18:10

There has been a request for a legal injunction by the Trump team in Pennsylvania – trying to stop certain ballots being binned for alleged irregularities. Remember, the Pennsylvania Attorney General declared two days before the election that Joe Biden 'would win Pennsylvania. You can get an idea of the corruption in this state then, considering he is the top legal official in PA.

Daily-wire has published a great article outlining all the ways to victory for both candidates, you can find that here.

Everything is at stake in this election – indeed, the fate of the Western World rests on Trump getting over the line. Biden is owned by China as the Laptop from hell has proven and as you can read more about here – Marxism and the corresponding destruction of our freedoms to live and think for ourselves, are on the march across the globe – only a Trump administration can stop it. That might sound dramatic, but these people are willing to set the world on fire to stop him – look at 2020 so far. Ireland is right in the firing line, with FIne Gael, Fianna Fail, and Sinn Fein all lining up to push progressive marxism and corporate socialism. They're taking away our freedoms daily for a virus that causes less sickness and death than any other cause in the country…., just in case you hadn't noticed.

….. Update 5 17:35
Wisconsin (the State at the centre of allegations of voter fraud in Update 1+2 below) has been declared for Biden. This state will go to a recount (now requested, which is legally provided for in the event of voter fraud allegations and a margin of less than 1%.

Things are heating up in Arizona – throughout the night there were allegations that voting stewards were giving out 'sharpie' markers for voters in Trump-leaning counties. Sharpie markers automatically invalidate votes…. This story is breaking, you can read more here. This is totally gangsta'… – would you expect anything less from Joe Burisma Biden?..

Remember, Arizona is still massively in play according to multiple respected commentators, and republicans are confident of flipping it despite early declarations by Fox news and others for Biden..
….Update 4 16.55

Rich Barris, on the Steve Bannon war room, (their statistical guy) has alleged that Fox News called Arizona early because it was intended to shut down counting elsewhere. Before Arizona was called, Trump was on course to declare victory.

Many readers may ask – 'what difference does it make if counting was stopped, the same votes would be there'. However – if someone declares victory, especially in these fractured times, it could set off anarchy in the US. By closing off Arizona for Biden, they opened the door for Biden to declare victory today, which he intends to do at 5pm.

Many conservative commentators have been highly critical of Fox News for weeks – they believe they have pretended to be impartial/conservative, while deliberately making assertions to help the Biden campaign. Again, allegations – but it is borne out online and with their strange early call of Arizona. The swamp is deep….


….Update 3 16.30

if you want to follow the three key state races, here are links to each individual race. Remember, a few states are also not fully closed – Arizona is still an outside possibility for Trump, despite being called for Biden. If he could take Arizona and then Alaska (3) and hold Pennsylvania and Georgia, he would win.

We are almost certain to see a recount in Stephen Avery's home state of Wisconsin….The corruption you watched in 'Making a Murderer' was a solid indicator of how this state works…..

Nevada ongoing tally
Michigan ongoing tally
Wisconsin ongoing tally

.…Update 2, 16.25

The reason Nevada is key is because they take Biden to 270 if he also takes Michigan and Wisconsin. Trump is ahead in Georgia, North Carolina, and Pennsylvania – barring more ballot stuffing he should hold onto it. But he NEEDS one of Wisconsin, Michigan or Nevada to keep the presidency.

As mentioned in Update 1, Nevada won't be reporting more until tomorrow. Here's the state of play there, with 86% roughly counted. Biden is currently ahead by 8000 votes.

For an explanation of why Nevada won't say anything until tomorrow you can read here. Sceptics would say they are waiting to see how much they are needed by either party, and then whomever is in charge will look for a payoff in the money laundering capital of the US. While that might sound insane, we just seen 138k votes stuffed in Michigan – all bets are off here…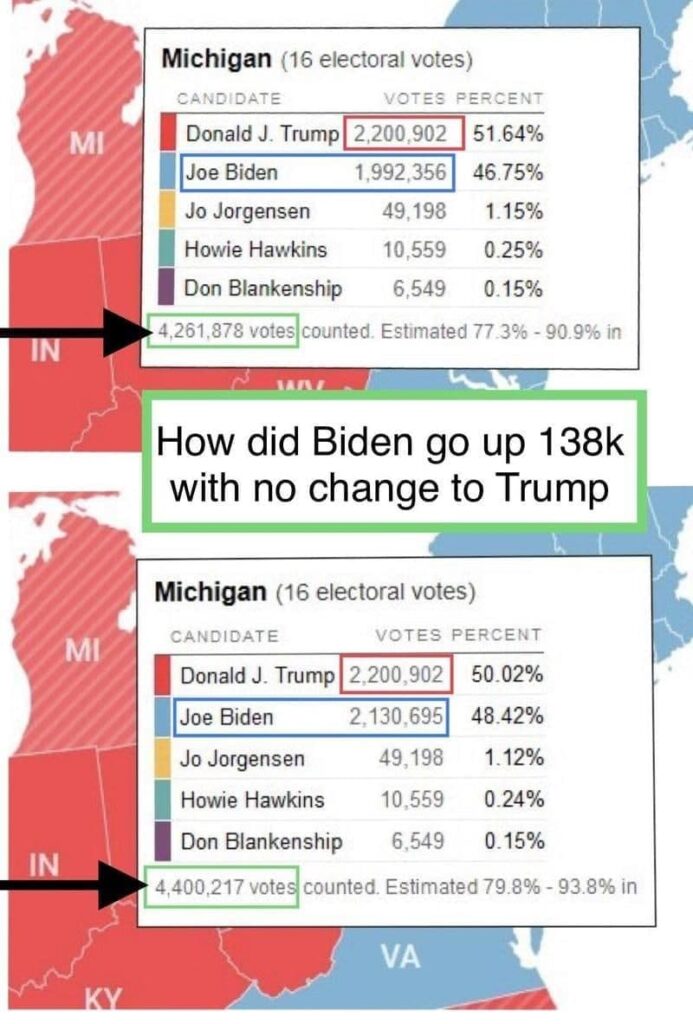 ….1st Update 15.55 GMT – Refresh for updates.

We're watching three channels and twitter to keep you updated as things heat up-
At 4am this morning US Central time, 138,000 votes appeared from a tranche of absentee/mail-in ballots appeared in the state of Michigan for Joe Biden. The average for the state was 70/30 previously, this dump gave 96% of that set of votes to Biden. Clearly something is off.

In case you missed the story by Project Veritas prior to the election – here it is. Voter harvesting and mail-in ballot fraud was highlighted as a huge potential problem.

There have also been irregularities in Michigan, which mysteriously stopped voting early, and had number of dumps in the early hours. It looks like local corrupt election administrators waited to see how things looks in places like Kenosha county (Trump won this county, it was affected heavily by #BLM marxist riots) and Manitowoc (Stephen Avery's hometown incidentally).
The fact the dump came at 4am after vote counting had stopped is the smoking gun. This will be going to the courts.

Biden is leading Michigan by around 20k votes, and is mostly counted, so these votes are crucial. They will likely be investigated.
Why is Michigan so important?
Michigan's 16 electoral votes allow Biden to get to the magical number of 270 to take the White House. This is if he takes Wisconsin (now likely) and also Nevada (which is 8000 votes ahead for Biden. We will have no updates from Nevada until Thursday).
This post will be updated all day…. Questions in the comments –

Stay updated with Bannon's War-room – broadcasting live right now



Please Share this with your network – you wont get any of this from the Irish Mainstream media.